03 février 2020
My plane was landed at Wellington.
After i am decide to gone at a rugby match,for watch the all blacks,They has won VS France (22-17)
VS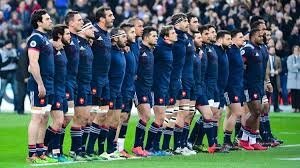 after i am decided to back to my hotel, i have drinked a glass or whiskey and eat green mussels .
The next morning i'm decided to going to watch the maori's culture .
I'm going at the cook isle to meet the maoris,then I'm'decided to made a maori's tatoo
there is very painful but his tatoo is so cool
I decided to go at the volcanic center with unforgettable colors and landscapes
I ate vegemite